[et_pb_dcsbcm_divi_breadcrumbs_module hide_homebreadcrumb="off" separator="sep-raquo" hide_currentbreadcrumb="off" homebreadcrumborientation="left" _builder_version="3.0.64″ fontsbreadcrumbs_font="Lato Light|on||on|" fontsbreadcrumbs_font_size="12px" fontsbreadcrumbs_font_size_tablet="51″ fontsbreadcrumbs_text_color="#ffa400″ fontsbreadcrumbs_line_height_tablet="2″ fontsseperator_font="Lato Light|on|||" fontsseperator_font_size="12px" fontsseperator_font_size_tablet="51″ fontsseperator_text_color="#004b8d" fontsseperator_letter_spacing="3px" fontsseperator_line_height_tablet="2″ fontsbreadcrumblinks_font="Lato Light|on||on|" fontsbreadcrumblinks_font_size="12px" fontsbreadcrumblinks_font_size_tablet="51″ fontsbreadcrumblinks_text_color="#004b8d" fontsbreadcrumblinks_line_height_tablet="2″] <div class="dcsbcm_divi_breadcrumbs_wrapper clearfix et_pb_module et_pb_bg_layout_light et_pb_dcsbcm_divi_breadcrumbs_module_1″><div class="dcsbcm_divi_breadcrumbs" xmlns:v="http://rdf.data-vocabulary.org/#"><span class="dcsbcm_divi_breadcrumb" typeof="v:Breadcrumb"><a rel="v:url" property="v:title" href="https://www.readyhoustontx.gov/">Home</a></span><span class="dcsbcm_separator"> » </span><span class="dcsbcm_divi_breadcrumb dcsbcm_divi_breadcrumb-active"></span></div></div><!– .dcsbcm_divi_breadcrumbs_wrapper –> [/et_pb_dcsbcm_divi_breadcrumbs_module]
Copyrights and Trademarks
Some files, terms, and phrases contained in or used on this website are subject to copyright or trademark restrictions. Reproduction or use of these items is limited by the following terms and conditions.
Run.Hide.Fight®
The phrase Run Hide Fight is a registered trademark of the City of Houston, and the Run. Hide. Fight. video is Copyright © 2012 City of Houston.
If you See Something, Say Something™
The phrase If you See Something, Say Something is a trademark of the New York City Metropolitan Transportation Authority, and is used with permission.
Emergency Plan Checklist
Sit down together and decide how you will get in contact with each other, where you will go, and what you will do in an emergency.
Disaster Preparedness Guide
The Disaster Preparedness Guide will help you be better prepared for the next big disaster. Thank you for taking the first step.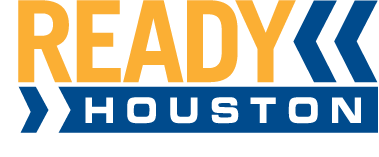 REGIONAL DISASTER PREPAREDNESS