Community Emergency Response Teams
Part of being prepared is staying informed, and you can stay informed by attending free preparedness trainings in your area. Trainings are available for people of all ages and skill levels.
The concept of the CERT Program began in the mid-1980s when the Los Angeles Fire Department saw the need, in the event of a large-scale disaster, to train citizens on how to help others without putting themselves in harm's way. FEMA formalized the CERT program in 1993 and the CERT program is now available nationwide. The CERT curriculum is taught from an all-hazards approach and each community emphasizes the disasters, both natural and manmade, to which they are most vulnerable. Although preparedness steps may vary from community to community, the goal remains the same: "to do the most good for the most amount of people" in an emergency, such as in the event of a natural disaster.
CERT is a 24-hour training program, typically covered over eight three-hour sessions, and is geared towards adults. CERT programs may also be available for high school or college students on their campuses.

The following is a listing of local jurisdictions with CERT coordinators. Contact each jurisdiction for more information on CERT training in their area.
The City of Houston CERT program serves residents of the City of Houston, which covers portions of Harris, Montgomery, and Fort Bend Counties.
The Homeland Preparedness Project manages the Brazoria County Citizen Corps programs. Visit their website for application instructions and training information.
Information on CERT training and volunteer opportunities in Fort Bend County is available from the Fort Bend County OEM Website.
Galveston County Citizen Corps manages CERT and MRC programs for the unincorporated areas of Galveston County.
Harris County Citizen Corps provides contact and training information for all five Citizen Corps programs in Harris County.
Information on Montgomery County's CERT and MRC programs is available from the Montgomery County OEM Website.
The Pearland Area Citizen Corps serves the City of Pearland as well as Alvin, Brookside Village, Iowa Colony, Manvel, and Rosharon.
Emergency Plan Checklist
Sit down together and decide how you will get in contact with each other, where you will go, and what you will do in an emergency.
Disaster Preparedness Guide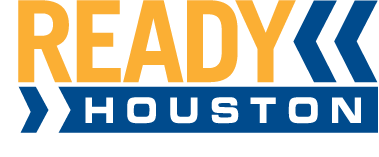 REGIONAL DISASTER PREPAREDNESS