Offices of Emergency Management
While individual preparedness is vital, no one can prepare alone. Just as Ready Houston urges everyone to Make a Plan, Build a Kit, Stay Informed, and Know Your Neighbors, we would like to introduce you to our neighbors and partners in regional preparedness.
Your City or County Office of Emergency Management is your source of emergency preparedness and response information. Their staff are responsible for disaster preparation, response, and recovery. Some cities do not have emergency management websites or alert systems, in which case you should refer to your county. Corrections on this list should be sent to ready.houston@houstontx.gov.
Search for your OEM by entering your zip code below.

The Offices of Emergency Management for are listed below.
Emergency Plan Checklist
Sit down together and decide how you will get in contact with each other, where you will go, and what you will do in an emergency.
Disaster Preparedness Guide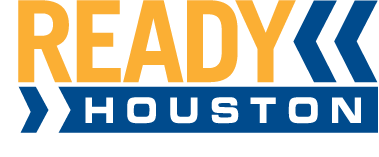 REGIONAL DISASTER PREPAREDNESS