Take-home booklets in English/Spanish are printed and available for your students at NO COST. The booklets are packaged in sets of 25 along with a double-sided, English/Spanish classroom poster to help remind students of how to be ready. Please use the order form below to order materials for your classroom, or your entire school. Please allow up to three weeks for delivery.
Due to funding regulations, we are only able to send materials to organizations within the greater Houston region.
Request Printed Classroom Materials and DVDs
Emergency Plan Checklist
Sit down together and decide how you will get in contact with each other, where you will go, and what you will do in an emergency.
Disaster Preparedness Guide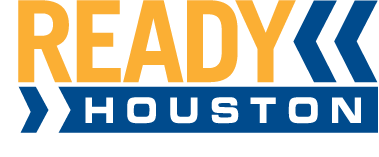 REGIONAL DISASTER PREPAREDNESS