The first step in preparing for disasters is to make a plan.
Have a plan for what you and your family will do in an emergency. Consider how you will communicate with each other, where you will meet, and who you can leave messages with out-of-state if you can't reach people locally. If you or a loved one has special needs, be sure to account for these as well.
Be sure everyone in the family knows how to get in touch with one another. Keep a list of important phone numbers by the phone and in your emergency kit. If the power goes out or cell networks are overloaded, it may be easier to reach someone out of the region, so be sure to identify an out-of-state contact that everyone in your family can check in with if you can't reach each other. If you aren't able to communicate at all, designate meeting places where people agree to go. Pick one near your home for emergencies that happen at home, and another outside the region as an "evacuation meeting point."
HOUSTON RESIDENTS ARE
NO STRANGERS TO EMERGENCIES
It sometimes helps to have plans for specific events. For example, everyone at home should know at least two ways out of the house should there be a fire. If a chemical emergency happened, you should know which room in your house to use for shelter-in-place, and what steps need to be taken to make that room ready to serve as a shelter. If you live in a hurricane evacuation zone, a plan on what needs to be packed in the car before evacuation and where to meet up is a good idea.
If a loved one at home or in the area has access and functional needs, be sure to include this in your plan. Know what additional steps need to be taken to assist that person in an emergency and what to do if your "Plan A" doesn't work. Also include information on medications, medical devices, and doctors if that person has medical problems. And be sure to include this person in the planning process, as he or she may be able to point out steps that are missing from the plan.
Emergency Plan Checklist
Sit down together and decide how you will get in contact with each other, where you will go, and what you will do in an emergency.
Disaster Preparedness Guide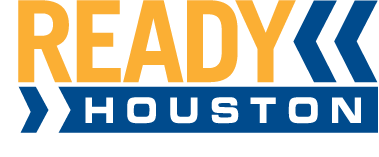 REGIONAL DISASTER PREPAREDNESS