Is Your Neighborhood Ready?
In an actual emergency, we are often forced to rely on our own resourcefulness. It's simply a matter of knowing how to react when disaster strikes.
Consider that in 95% of all emergencies, bystanders or the victims themselves are the first to provide emergency help or to perform a rescue. Couple that with how often emergency personnel are overwhelmed during severe disasters like hurricanes and floods, and may face delays while trying to reach local neighborhoods.
That's why residents should plan and prepare before a disaster strikes; stay informed before, during, and after a disaster, and get to know neighbors, particularly those too elderly or too ill to independently plan and prepare themselves for a disaster.
Communication and planning are key to keeping our families, homes, and neighborhood safe from the threats of crime, terrorism, public health issues and disasters of all kinds. When individuals and their neighborhoods are prepared to mutually assist each other in the event of a disaster, lives can be saved, property can be spared, and emergency services can focus on reaching the most devastated areas first.
SHARING PLANS AND COMMUNICATING
IN ADVANCE IS A GOOD STRATEGY.
Know Your Neighbors
Working with neighbors can save lives and property. Start by meeting your neighbors. In the event of a disaster, your neighborhood will be more comfortable working together until help arrives. Learn your neighbors' special skills (e.g., medical, technical) and consider how you could help neighbors who have functional and access needs, such as disabled and elderly persons. Find out if anyone has specialized equipment like a power generator, or expertise such as emergency training, that might help in a crisis. Make back-up plans for children in case you can't get home in an emergency. If you're a member of a neighborhood organization, such as a home owners association or crime watch group, introduce disaster preparedness as a new activity. Sharing plans and communicating in advance is a good strategy.
Consider the following activities:
• Create a Neighborhood Disaster Committee and participate in local community and police events
• Organize block parties
• Observe National Night Out
• Create maps and directories of the neighborhood
• Develop a phone tree/contact list
• Establish teams and responsibilities
Neighborhood Ready Participant Guide
A workbook to be used by Neighborhood Ready participants. Workbook contains templates and guidance for making a plan, building a kit, staying informed, and knowing your neighbors.
English version (697KB).
Are You Ready? Video
The Neighborhood Ready program uses the Are You Ready? 15-minute video to accompany the participant guide.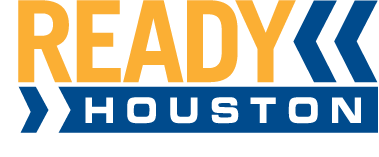 REGIONAL DISASTER PREPAREDNESS